My very last day of employment...
My very, very last day of school...
And I thought it would be quite appropriate to wrap it up with Dr. Seuss...
after all, I was a reading teacher...
I never fully realized all the wisdom that was in a Dr. Seuss book...
But the most appropriate today comes from "Oh the Places You'll Go"...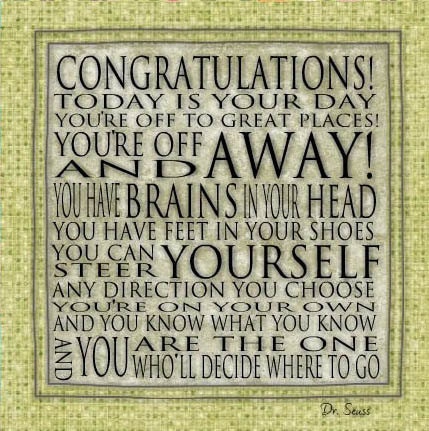 I can't wait to see all the places I'll go...
I'm off on my way!
images via:
Sweet Goosie Girl
9GAG
Catalyst54